---
Double click on word for definition.
Tennessee State Fine Art
Porcelain Painting
Adopted:
March 26, 1981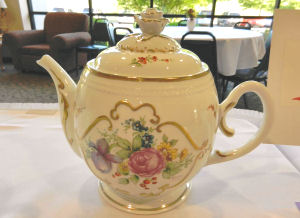 Tennessee Fine Art: Porcelain Painting
Porcelain Painters Organization on Facebook
We find the wording of this bill a little confusing. Though codified in the Tennessee Code with other Tennessee state symbols, wording of the law does not refer to porcelain painting as a symbol, official or otherwise.
Compare it with the law regarding Tennessee's official state fruit or Tennessee's 1933 resolution designating the official state bird.
In contrast, section 4-1-313 does not explicitly state that porcelain painting is the "official fine art" of Tennessee. It does not even designate porcelain painting as "an" official fine art. It simply says that porcelain painting is "recognized" as a fine art in Tennessee.
We think that porcelain painting could be considered a fine art anywhere. Why craft a law that states the obvious?
Please contact us if you have information that can help us to better understand this designation.
Tennessee Law
The following information was excerpted from the Tennessee Code Annotated, Title 4, Chapter 1, Part 3, Section 4-1-313.
Title 4 State Government
Chapter 1 General Provisions
Part 3 State Symbols
Tenn. Code Ann. § 4-1-313 (2011)
4-1-313. Porcelain painting.
Porcelain painting (china painting) is recognized as a fine art in Tennessee.
History. Acts 1981, ch. 55, § 1.
Additional Information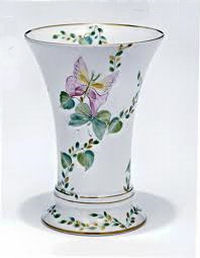 Tennessee Fine Art: Painted Porcelain
More symbols & emblems: Complete list of official Tennessee state symbols from NETSTATE.COM.


Porcelain Painting
With Uwe Geissler
Uwe Geissler
Porcelain Painting With Uwe Geissler, by Uwe Geissler. 127 pages. Publisher: Schiffer Pub Ltd (March 1997) This book is for the beginning and advanced painter alike. Here is a wealth of painting knowledge and an introduction to the time-honored techniques of porcelain painting, the necessary tools and the designs. The central focus of the book is the classic flower painting, but it also presents modern Art Deco designs. Numerous step-by-step instructions and color photographs make this an ideal book for the amateur and professional painters. The patterns are easily transferred to the porcelain objects they wish to paint.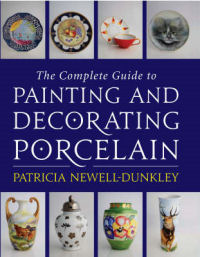 The Complete Guide to Painting
and Decorating Porcelain
Patricia Newell-Dunkley
The Complete Guide to Painting and Decorating Porcelain, by Patricia Newell-Dunkley. 172 pages. Publisher: Robert Hale (May 1, 2010) This beautifully illustrated book will attract both beginners and advanced painters, and is written from the heart with unabashed enthusiasm. It shows step-by-step that anyone can paint if they really want to, and provides guidance every step of the way.The author covers all spheres of porcelain decoration, whether it's flowers or fruit, cats or landscapes, portraits or designs. She shows clearly how to work with many materials and techniques, including mineral oxides, gold and silver, raised paste, lustres, grounding and the kiln.Porcelain painting since 1970, her vast knowledge and practical experience is packed within the pages, with a subject for everyone to enjoy.

Painting Porcelain
in the Meissen Style
Uwe Geissler
Painting Porcelain in the Meissen Style, by Uwe Geissler. 99 pages. Publisher: PUBLISHERDATE Reading level: Grades 99. The classic porcelain painting from Meissen ranks among the most beautiful and precious of all that the porcelain art has produced. The author shows, in many colored step-by-step illustrations, how the porcelain painter can personally create decorations in the Meissen manner. Especially popular are the thirty-six flower motifs and the classic onion pattern, as well as the green grapevine decoration.


Painting on Porcelain
Florence De Beaudrap
Painting on Porcelain, by Florence De Beaudrap. 112 pages. Publisher: David & Charles (October 10, 2006) This stylish, contemporary guide to painting beautiful designs on porcelain allows anyone to add a touch of flair to their porcelain pieces. Designs range from colorful strawberries to a whimsical carousel to ornate birds in lovely country scenes. Each design is presented with a full color photograph and clear step-by-step instructions. A detailed materials and techniques chapter covers everything you need to achieve perfect results every time.


Brushstroke Handbook
Maureen McNaughton
Brushstroke Handbook: The Ultimate Guide to Decorative Painting Brushstrokes, by Maureen McNaughton. 144 pages. Publisher: North Light Books (March 1, 2006) There is no other book on the market completely dedicated to mastering individual brushstrokes - the essential building blocks of any successful decorative painting project. It is a must have reference for painters at every level.
The Brushstroke Handbook builds confidence by teaching one stroke at a time through close-up action photos; and shows readers how to combine strokes to paint flowers, ribbons, lace, leaves, and more. Without any pressure to complete projects, this book gives painters a rare chance to build skills at their own level and pace!