---
Double click on word for definition.
West Virginia State Animal
Black Bear
Ursus americanus
Adopted:
March 23, 1973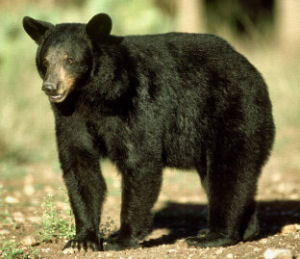 West Virginia State Animal: Black Bear
Photographs, prints, and posters
During 1954 and 1955, the West Virginia Division of Natural Resources conducted a poll of students, teachers, and sportsmen in an effort to determine a preference for an official state animal. The black bear was favored by a majority of those participating in the poll.
18 years later, the results of that poll were promoted in House Concurrent Resolution No. 6 introduced by Delegate Jackie Withrow. The resolution also proposed the brook trout as the official state fish of West Virginia.
On February 27, 1973, the West Virginia House of Delegates voted in favor of House Concurrent Resolution No. 6 and passed it on to the Senate for their consideration.
On March 23, 1973, the Senate approved the resolution designating the black bear the official state animal of West Virginia and the brook trout the official state fish of West Virginia.
With Senate approval, the black bear and the brook trout both became official symbols of West Virginia.
---
Sources...
Morgan, John G. "JP Abolition Bill Passed By Senate." Charleston Gazette 27 Mar 1973, 1. Print.
Welling, Robert C. "House Vote Due On Bingo Action." Charleston Daily Mail 27 Feb 1973, 9A. Print.
"Bear. Fish Resolution in House." Charleston Gazette 16 Feb 1973, 16B. Print.
Rice, Holly. "Symbols of the Mountain State Resolved by Public Opinion." Newsletter of the West Virginia Legislature. Volume XVIII.Issue 5 (2007): 1. Print.
Shearer, Benjamin F. and Barbara S. State Names, Seals, Flags and Symbols: A Historical Guide Third Edition, Revised and Expanded. Westport, Conn: Greenwood Press, 3 Sub edition, 2001.
---
Additional Information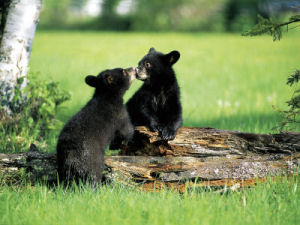 West Virginia State Animal: Black Bear
Photographs, prints, and posters
State Animal: Black Bear: Office of the Governor of the State of West Virginia.
Black Bear (Ursus americanus): National Wildlife Foundation's eNature.com field guide.
Ursus americanus (American Black Bear): Information about black bears from the Smithsonian National Museum of Natural History.
Ursus americanus (American black bear) Information and pictures from the University of Michigan Museum of Zoology's Animal Diversity Web.
Ursus americanus Pallas, 1780: Integrated Taxonomic Information System (ITIS) Here you will find authoritative taxonomic information on plants, animals, fungi, and microbes of North America and the world.
Ursus americanus (American Black Bear): CalPhoto photographs. The Biodiversity Sciences Technology group (BSCIT), a part of the Berkeley Natural History Museums at the University of California, Berkeley.
State Animals: Complete list of official state animals.
State Mammals: Complete list of official state mammals.
More symbols & emblems: Complete list of official West Virginia state symbols.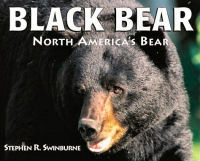 Black Bear: North America's Bear
by Stephen R. Swinburne
Black Bear: North America's Bear, by Stephen R. Swinburne. 32 pages. Boyds Mills Press; 1 edition (August 2003) Reading level: Ages 4-8. Swinburne traveled to several locales to observe biologists at work, including a licensed wildlife rehabilitator in New Hampshire who has mentored orphaned cubs for 10 years. The readable text offers observations about bear behavior, often addressing common misconceptions. Fact boxes present additional information, such as the controversy about hibernation versus semi-hibernation and a look at tracking individual animals. The combination of full-color photos, some taken of Swinburne's observations, and the historical photographs from National and Yellowstone Park Service archives, expands the reading experience.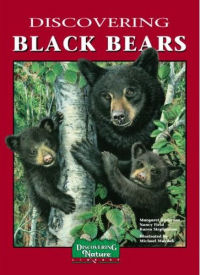 Discovering Black Bears
by Anderson, Field, Stephenson
Discovering Black Bears, by Margaret Anderson, Nancy Field, Karen Stephenson. 40 pages. Dog-Eared Publications (October 31, 2007) Discovering Black Bears is a nature activity book that explores the natural history of the American black bear, its behavior and habitat. It also covers bear-human conflicts and how problems can be resolved. This engaging book, aimed at children of all ages, introduces the reader to real-life bear biologists, who have new insights into bear behavior. Discovering Black Bears has full color illustrations, a sheet of black bear stickers, and contains 20 activities designed to challenge children s minds.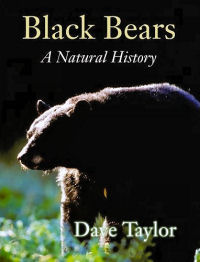 Black Bears: A Natural History
by Dave Taylor
Black Bears: A Natural History, by Dave Taylor. 256 pages. Fitzhenry and Whiteside; 1 edition (July 28, 2006) In 1990 author, naturalist and photographer Dave Taylor set out to research and photograph black bears in North America - a quest that took him from the high arctic to the swamps of Florida, and from the East Coast to the shores of the Pacific. Lavishly illustrated throughout with more than 100 full-colour photographs, maps and charts, Black Bears introduces the reader to this shy, reclusive and largely misunderstood animal with an encyclopedic examination of the black bear's world by state, province and territory.

Living With Bears
by Linda Masterson
Living With Bears: A Practical Guide to Bear Country, by Linda Masterson. 256 pages. PixyJack Press (April 1, 2006) Colorado author Linda Masterson dispels myths, replaces fear with respect, and lays the foundation for improving human-black bear relations with an inside look at the fascinating world of these highly intelligent, adaptable and resourceful animals found in 41 U.S. states and every province in Canada.
Backcountry Bear Basics: The Definitive Guide to Avoiding Unpleasant Encounters, by Dave Smith. 157 pages. Mountaineers Books; 2 edition (November 30, 2006) Everything you need to know about traveling and camping safely in bear country. No more myths. No more rumors. No more horror stories. Backcountry Bear Basics, 2nd Edition provides tested strategies to help you avoid conflict with black bears and grizzlies. Bear expert Dave Smith gives you the basics-like how to choose a good campsite and properly store your food so that you don't have to worry whether that pepper spray you brought will work on the bear that wanders into camp. He debunks commonly held myths about people and bears.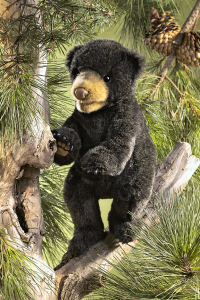 Black Bear Puppet
Folkmanis Black Bear Cub Puppet, The Folkmanis black bear cub is a cute 15-inch puppet with just the right amount of stuffing making this cub a snuggly teddy bear but with additional play value it has a movable mouth and front paws.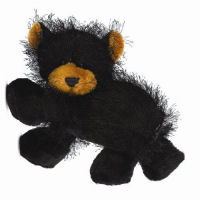 WEBKINZ Black Bear
WEBKINZ Black Bear, Webkinz are stuffed animals that come alive online in Webkinz World. Keep your pet happy and healthy and build and furnish a home with cool furniture.