South Dakota Law
The following information was excerpted from the South Dakota Codified Laws , title 1, chapter 1-6, section 1-6-16.2.
TITLE 1 STATE AFFAIRS AND GOVERNMENT
CHAPTER 1-6 STATE EMBLEMS
1-6-16.2 State jewelry.
1-6-16.2. State jewelry. It having been judicially determined that the name "Black Hills gold" can only be utilized for jewelry manufactured in the Black Hills of South Dakota, Black Hills gold is hereby designated as the official jewelry of the State of South Dakota.
Source: SL 1988, ch 7.
Additional Information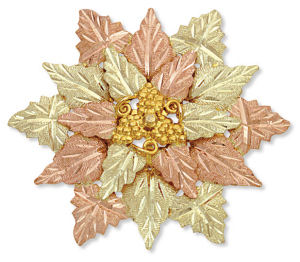 South Dakota State Jewelry: Black Hills Gold Brooch
Black Hills Gold Source
History of Black Hills Gold Jewelry: from the Black Hills Gold Outlet, Rapid City, South Dakota.
Resources and Info on Black Hills Gold Jewelry: From Black Hills Gold Source, featuring Landstrom's original Black Hills Gold creations.
More symbols & emblems: Complete list of official South Dakota state symbols from NETSTATE.COM.
Black Hills Gold: Selection of Black Hills Gold marketed through Amazon.com.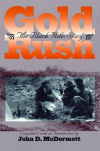 Gold Rush
Gold Rush: The Black Hills Story, compiled by & with an introduction by John D. McDermott. 144 pages. Publisher: South Dakota State Historical Society (December 2001) Gold Rush explores the business and culture of the gold rush in the Black Hills from the "Days of '76" to the present. Its five essays are full of colorful characters, such as Wild Bill Hickok, Calamity Jane, and Colorado Charley Utter, and include eyewitness accounts from the less well-known, such as entrepreneur George Henchel, journalist Leander P. Richardson, and photographer William H. Illingworth. Contributors also discuss the military's role in opening the region to non-Indians; examine the gold rush's continuing influence on agriculture, logging, and tourism in the area; and recreate famous photographs from Custer's 1874 expedition that started it all.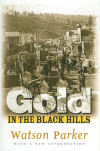 Gold in the
Black Hills
Gold in the Black Hills, by Watson Parker. 287 pages. Publisher: South Dakota State Historical Society Press (January 3, 2003) In this classic account of the Black Hills gold rush of 1874–1879, Watson Parker weaves a delightful and authoritative guide out of the chaotic and complex history of early settlement. Beginning with a review of the geography and early exploration of the area, Parker chronicles the initial rush during the summer of 1875 as well as the subsequent rushes deeper into the Central and Northern Hills, describing the impact on American Indians who called the Black Hills home. He describes life on the trails to the mines as well as in the mining towns and discusses hard-rock mining and early milling. Gold in the Black Hills is an essential resource for this thrilling episode in American history.

Black Hills Gold
Rush Towns
Black Hills Gold Rush Towns (Images of America), by Jan Cerney, Roberta Sago and the Minnilusa Historical Association. 128 pages. Publisher: Arcadia Publishing (April 5, 2010) Paha Sapa, the Black Hills, sacred land of the Lakota Indians, had long been the destination for prospectors. In 1874, Gen. George Armstrong Custer conducted an expedition into the Black Hills confirming rumors of gold. The findings of the expedition were widely publicized and the gold rush began. Unable to stem the tide of prospectors seeking their fortunes, the federal government opened Black Hills Native American land to settlement in 1877. During the rush, from 1874 to 1879, unknown numbers of mines were worked and more than 400 mining camps and towns sprang up in the gulches overnight. When the mines played out, most of the settlements died. Black Hills Gold Rush Towns looks at the mining towns that once flourished.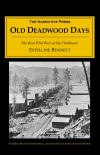 Old Deadwood Days
Estelline Bennett
Old Deadwood Days: The Real Wild West of My Childhood, by Estelline Bennett. 294 pages. Publisher: The Narrative Press (June 1, 2001) Estelline Bennett was a little girl in Deadwood, South Dakota (Sioux Territory) in the late 19th century. She saw it transform from a rough mining camp into a real city with three-story buildings and laws to uphold. An inquisitive and observant young woman, Bennett took note of all the important events that affected the town's residents. Her story is lively and absorbing, and it gives an unparalleled glimpse into many aspects of life in the west. Bennett's father was the town judge, so she had an inside view into crime and punishment in Deadwood, which was a classic wild west mining town.
As a female, Bennett had a different perspective from most other chroniclers of the American west. Her anecdotes of community life in the town are unique and interesting; she describes in detail the interactions between Chinese, whites and Indians and between the different levels of the social order. Bennett seemed particularly fascinated by Deadwood's prostitutes, and her book is often concerned with their shadowy lives and deaths.
Bennett narrates some of Calamity Jane's local exploits, and follows her story to the end of Jane's life. She intertwines her own and her family's adventures with those of more famous people. Bennett is an excellent writer, and if you have any interest in the wild west in general or Deadwood specifically, this is a terrific book.


The Black Hills
Yesterday and Today
Paul Horsted
The Black Hills Yesterday and Today, by Paul Horsted. 300 pages. Publisher: Golden Valley Press (October 31, 2006) Dozens of historic photos of Black Hills-area towns and landmarks are matched with modern photos taken from the same camera points, to show remarkable changes and surprising similarities of the past hundred years. "Then and now" photos of nearly every town in the region, as well as landmarks such as Harney Peak, Devil's Tower, The Needles, Sylvan Lake, Spearfish Canyon, Bear Butte, and dozens of others. This book is sure to please anyone who loves the Black Hills and its history.
The book is 11x12 inches in size, with 300 pages and more than 250 photographs in full color.