MV Mahimahi
Former MV President Washington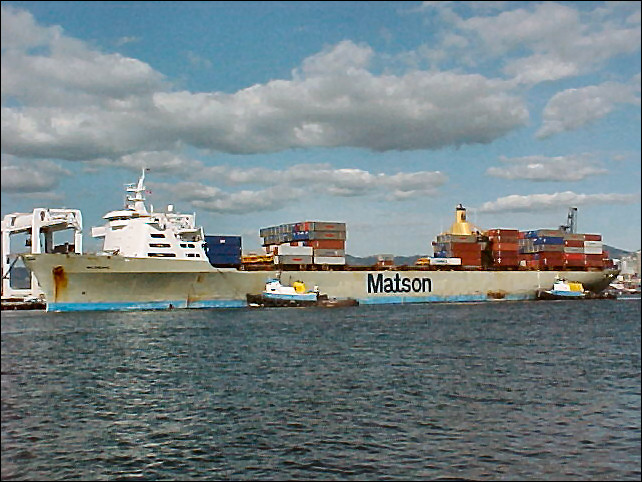 MV Mahimahi, formerly the MV President Washington
Photograph by Tylon Leung
Additional Information
Washington State Ship: About the state ship of Washington, a failed symbol.
House Bill No. 1084: AN ACT Relating to designating the Lady Washington as the official 2 ship of the state of Washington; and adding a new section to chapter 3 1.20 RCW.
The Lady Washington: Official website of the Lady Washington, the ship that starred as the brig Enterprise in Star Trek: Generations and as the HMS Interceptor in Pirates of the Caribbean: Curse of the Black Pearl.
APL Limited: APL (American President Lines) is a wholly owned subsidiary of Singapore-based Neptune Orient Lines, a global transportation and logistics company engaged in shipping and related businesses..
Matson Navigation Company, Inc.: Official website.
---
Source: Tripod member website (No longer live), http://members.tripod.com/shumsw8/, March 2, 2007