HOME
INTRO
SYMBOLS
ALMANAC
ECONOMY
GEOGRAPHY
STATE MAPS
PEOPLE
FORUM
NEWS
COOL SCHOOLS
STATE QUIZ
STATE LINKS
BOOK STORE
MARKETPLACE
NETSTATE.STORE
NETSTATE.MALL
GUESTBOOK
CONTACT US


---
Vermont State Beverage
Milk
Effective:
April 22, 1983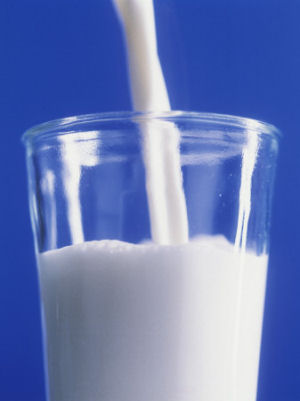 Vermont State Beverage: Milk
Photographs, prints, posters, & tin signs
Legislation signed by Governor Richard A. Snelling declared milk the official state beverage in 1983.
No. 22 of the Acts of 1983, effective April 22, 1983, designated milk as the official State Beverage.

In a state where cows once outnumbered people, milk production in the Green Mountain state remains the leading agricultural enterprise, the total value of production having reached $307.9 million in 1980 - four and a half times that of 1950.

Although the number of milk cows in Vermont has generally declined in this century, improved breeding and feeding techniques have allowed milk production per cow to more than double in the last thirty years alone, making the 1980s the highest total production years on record, averaging 2.3 billion pounds of milk per year.

Besides being highly regarded as a naturally nutritious beverage, the wholesomeness of milk itself reflects some of the appealing qualities of rural life.

The rolling pastures of Vermont's dairy farms and hillside fields dotted with cows are sights that delight Vermonters and visitors alike and help sustain the beauty of Vermont's countryside.
------- from Office of the Secretary of State,
Vermont Legislative Directory and State Manual,
Biennial Session, 1993-1994, p. 19.
Vermont Law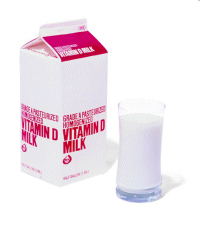 Vermont Beverage: Milk
The following information was excerpted from the Vermont Statutes Annotated, Title 1, Chapter 11, Section 503.
TITLE ONE. GENERAL PROVISIONS
CHAPTER 11. FLAG, INSIGNIA, SEAL, ETC.
1 V.S.A. ? 503 (2012)
? 503. State beverage
The state beverage shall be milk.
HISTORY: Added 1983, No. 22, ? 1, eff. April 22, 1983.
---
Sources...
"Vermont Statutes Annotated." LexisNexis, a division of Reed Elsevier Inc.. LexisNexis, a division of Reed Elsevier Inc., n.d. Web. 21 Feb 2012. .
"Vermont Emblems, Facts and Figures." Vermont Department of Libraries. State of Vermont, n.d. Web. 21 Feb 2012. .
Shearer, Benjamin F. and Barbara S. State Names, Seals, Flags and Symbols: A Historical Guide Third Edition, Revised and Expanded. Westport, Conn: Greenwood Press, 3 Sub edition, 2001.
---
Additional Information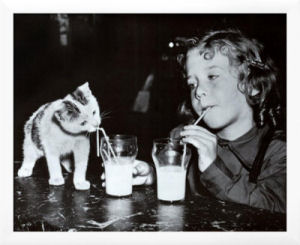 Milk Buddies
Photographs, prints, posters, & tin signs
MooMilk.com: MooMilk.com is brought to you by Margo Souza of Circle H Dairy located in the California Central Valley.
Got Milk?: Official "Got Milk" website from the California Milk Processor Board -- health benefits purposely exagerated to prevent boredom!
State beverages: Complete list of official state drinks and beverages from NETSTATE.COM.
More symbols & emblems: Complete list of official Tennessee state symbols from NETSTATE.COM.

The Untold
Story of Milk
Ron Schmid
The Untold Story of Milk, by Ron Schmid. 512 pages. Publisher: NewTrends Publishing; 2 Upd Rev edition (March 25, 2009) Dr. Schmid chronicles the role of milk in the rise of civilization and in early America, the distillery dairies, compulsory pasteurization and the politics of milk, traditional dairying cultures and the modern dairy industry. He details the betrayal of public trust by government health officials and dissects the modern myths concerning cholesterol, animal fats and heart disease. And in the final chapters, he describes how scores of eminent scientists have documented the superiority of raw milk and its myriad health benefits.